About Grestoni Vineyards
The Grestoni family has deep roots embedded in the Italian farming province of Marche in the town of Monterosso. At an early age, Angelo's family migrated to Canada where they continue to grow beautiful gardens and share their homemade wine with family and friends. Angelo inherited his love of working the land from his parents and it became part of his DNA.
Angelo's business career landed him in the Bay Area where he continued to grow a family garden each year. He took advantage of the Napa/Sonoma and coastal wine regions to learn about the art of wine making.
His dream of working with the land, coupled with an appreciation for fine wine and an early retirement from the corporate world, led him and his wife, Leigh, to live the adventure of becoming viticulturists. Settling in the beautiful Rogue Valley AVA, they now own Grestoni Vineyards, a 300-acre vineyard of various red and white varietals, mostly Pinot Noir and Chardonnay.
The vineyard is located in the Rogue Valley of Southern Oregon. The grapes benefit from sunny warm days and cool star-filled nights. They are sustainably farmed and great care is taken to ensure that the grapes are of the highest quality.
The marriage of an optimal climate, exceptional soil, and an abundance of passionate affection, has resulted in wines that are regarded as exceptional, enticing and extremely enjoyable on the palate.
---
Our Vineyards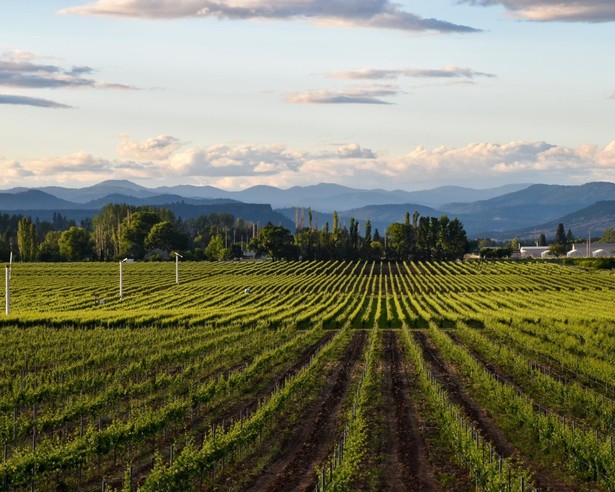 Historically, Grestoni Vineyards was a fertile and lucrative pear orchard. The region's climate was found to be favorable to growing grapes, and thus the grapes replaced the pears as the fruit of choice and the Rogue Valley AVA was established.
Our Team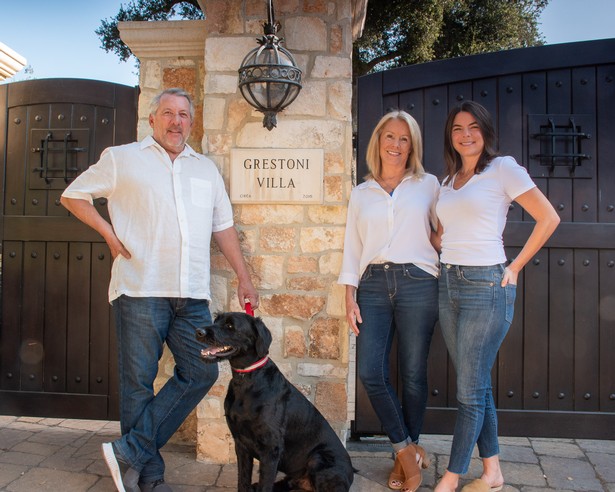 It is the innovation and commitment of the people and partners of Grestoni Vineyards that has allowed the creation of a Winery that produces exceptional products of great pride and joy. Meet Angelo, Leigh, Jessica, and Coal Grestoni!